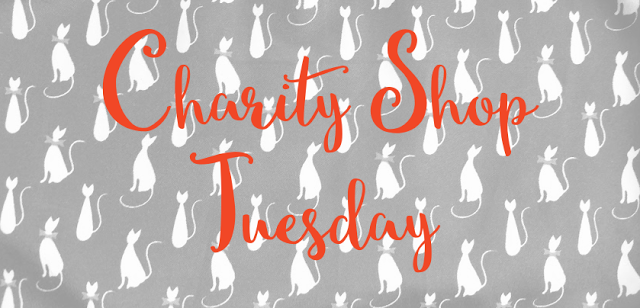 This is my most recent charity shop purchase. I don't need to explain why I bought it, do I?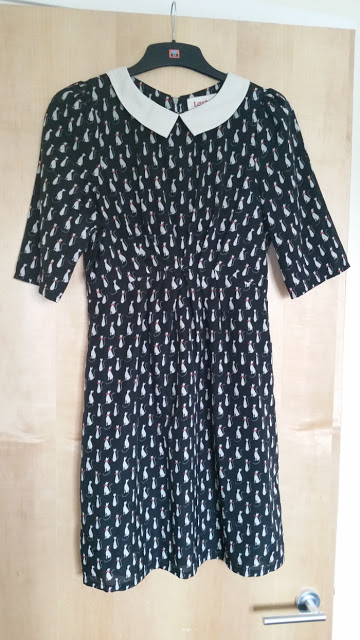 Cats.
Collar.
£3.
And, what's more, it has, oh yes, the holy grail, POCKETS. The only thing I don't like about it is this visible zip at the back. I was brought up to despise all visible zips. At least I can't see it when I'm wearing it. When I'm wearing it all I can see are caaaaats.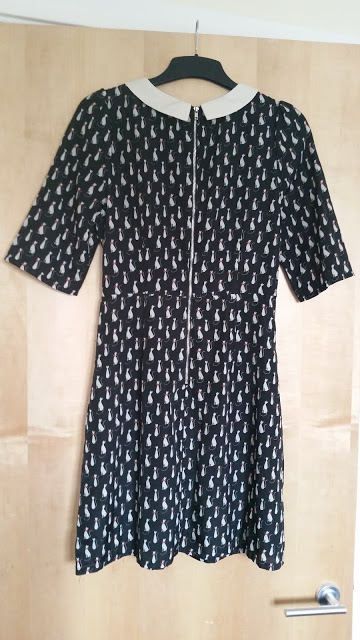 I wore it for the first time a couple of weeks ago with bright purple tights and red lipstick. Got compliments all day. I didn't want to take it off. At the end of the day I took a bunch of selfies because I was just so happy with it.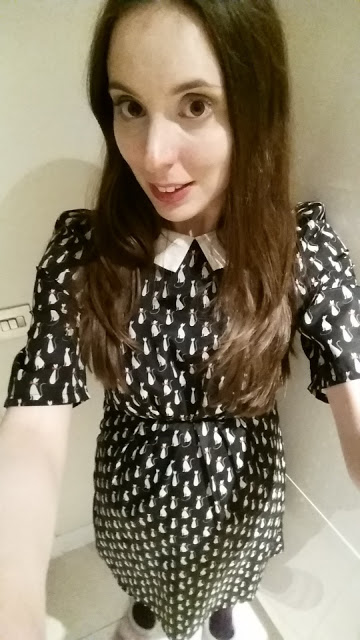 I wear your grandma's clothes. I look incredible.
I can't wait to wear it again. I will probably wear it this week, it is Halloween week after all.
This actually isn't my first catdress, I have another one, also bought in a charity shop, but for various reasons I don't like it as much. More on that to come in a future episode of Charity Shop Tuesday!
What's the last thing you wore that made you feel completely amazing?