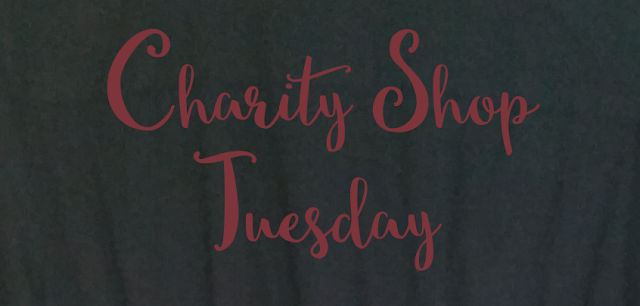 I'm going to begin this post with an apology for the fact that I had to turn up the brightness in some of these images so you could see the dress properly. It's black. It happens.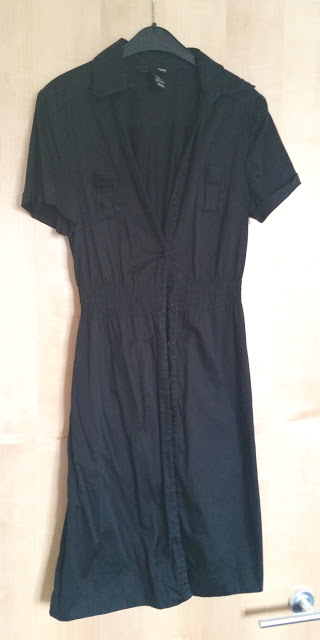 This dress has appeared on this blog before, when I referred to it as my 'goth nurse' dress. If you go read that post, from five years ago, you'll note that I complained that it doesn't entirely fit. At the time, I didn't have very many clothes, so this didn't bother me all that much. I was just excited to have another dress! Please excuse the terrible watermarking in this reposted image: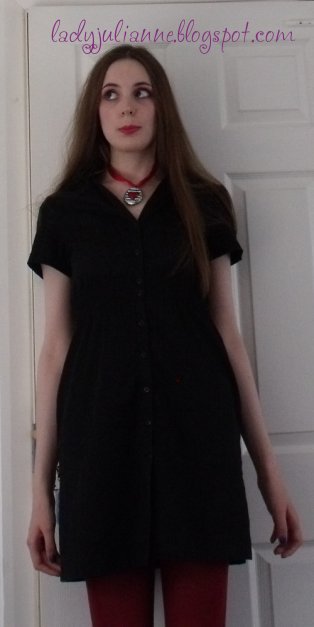 My expression is kind of doubtful. Maybe I was in two minds then, I just didn't record it?
Now my wardrobe is well-stocked and I'm wondering if I should hang on to this. It's too short to actually wear as a dress, I have to wear it with jeggings. I don't like the pockets on the front. Compared to the clothes I wear most often, it's boring. And yet…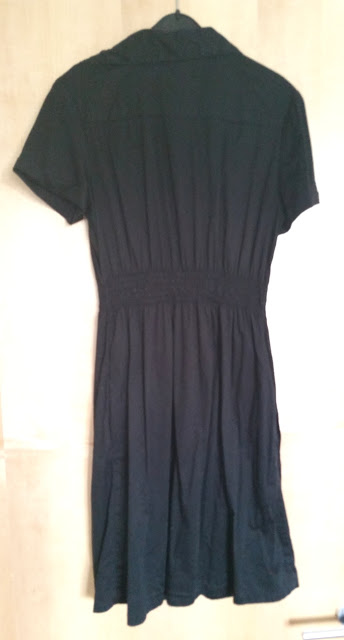 It's really comfortable, and it does have big side pockets. Also, I hate giving things to uncertain homes – I wonder, would anyone want this oddly-fitting, quite dull black dress? Maybe I should try altering it. Do something to jazz it up. Take off the boob pockets, perhaps.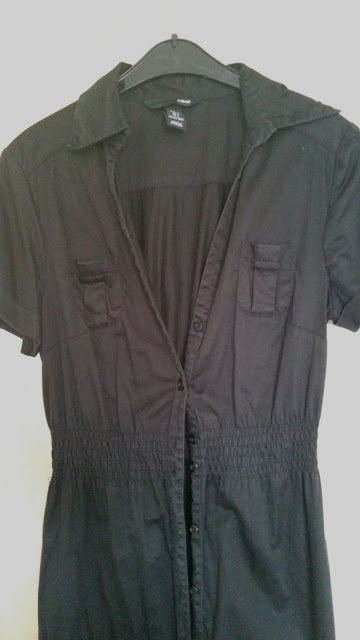 Don't know why I said 'perhaps', I think those pockets are entirely useless and ugly. They've got to go.
I'm giving it six months, readers. Hold me to this. If I don't love it by then – if I haven't made it loveable by then – it's going. In a world with catdresses and drunk pixie creations, there's no point holding on to something that doesn't make me feel good.