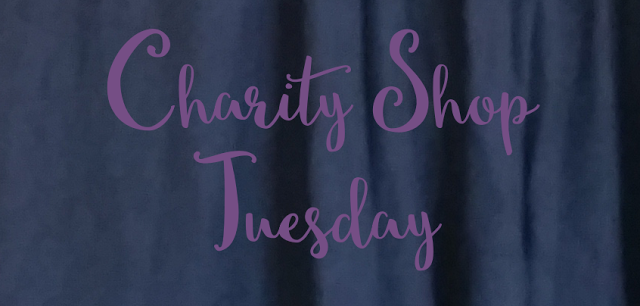 I definitely bought this dress secondhand, but it may have been from a dress agency rather than from a charity shop. If it was from a dress agency, it was definitely from The Anerley Frock Exchange, a shop that I only managed to visit one time before it closed, on a day when I decided I was going to do All The Charity Shops.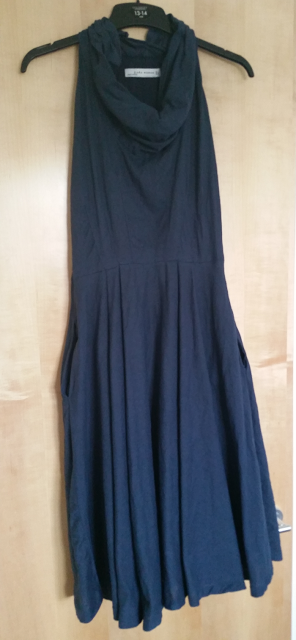 Better photo, with me actually wearing it, down below!
I started by Beckenham Junction station, then went through all the many charity shops, and one dress agency, of Beckenham. RIP Frock Follies, and a) is it a law for dress agencies to have 'Frock' in the name and b) why are they all closed, oh wait, I know – eBay. Then I got the bus up the road to Penge and Anerley and finally Crystal Palace.
I believe that dress agencies are extremely underrated – like charity shops, they sell clothes much more cheaply than they were new, but unlike charity shops, they're more curated. You're unlikely to find Primark in a dress agency – they will only stock higher-end high street and designer. And unlike eBay, you can actually try things on, which is a must if you're in anyway awkwardly proportioned.
This dress, for example, was originally from Zara, something that endlessly surprises me because to be honest I find most of Zara's stuff to be a bit crap.
But it's made of linen, fully lined, full-skirted, and has-
-OH YES-
-pockets.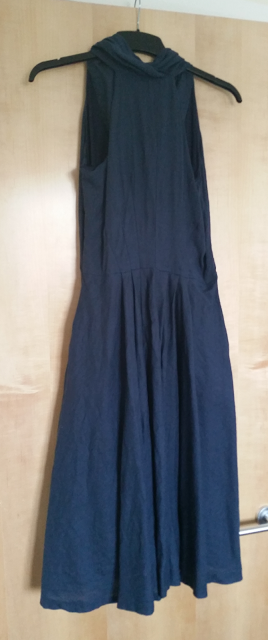 It's not perfect. I love the rolled halterneck but it sits just a little too close to the neck to hide bra straps. I go back on forth on the colour – it's probably destined to be dyed either a darker shade of blue or purple. It's a little too close to denim blue, a colour I do not do, for my liking. Being linen, it creases so easily I can't be bothered to even try ironing it.
Here is a picture of me posing in front of my newly tidied bookcase in this dress, so you can see exactly how creased it gets!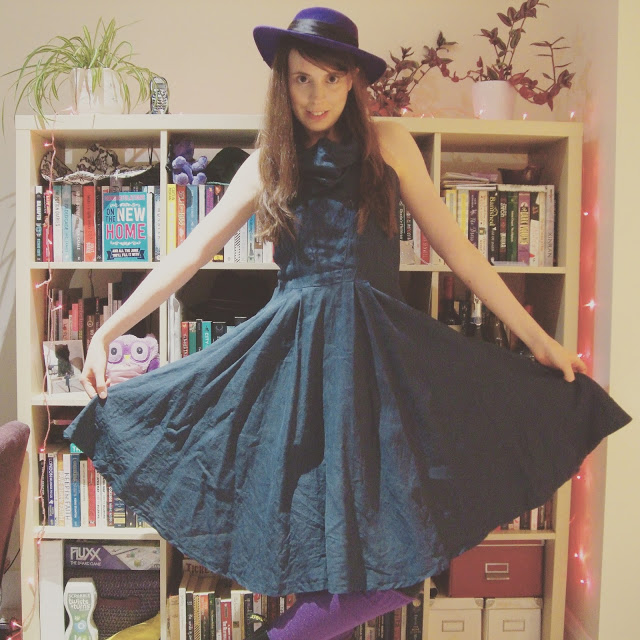 But all in all, it was a good purchase, and one I can wear in summer, with sandals and a cardigan, or in winter, with a long sleeved top underneath and very thick tights.
Have you ever shopped at a dress agency?