If you thought I'd reached peak twee with the Catdress, you were wrong. Oh, so wrong.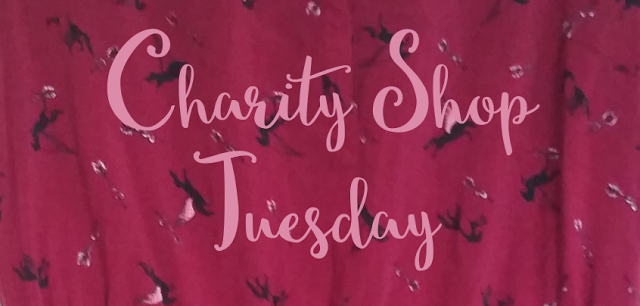 On the same day I found the Catdress in a local branch of Cancer Research, I also found the Unicorndress. Oh yeah. That was a good day. Especially as the Unicorndress was £2.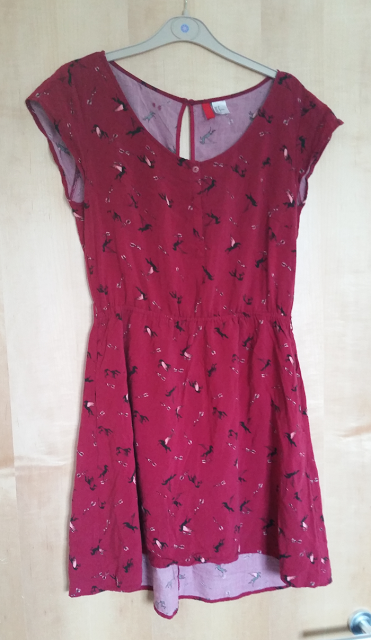 They're not even just unicorns. They're winged unicorns. There are also little cupid's arrows. And there's this slightly revealing button arrangement on the back.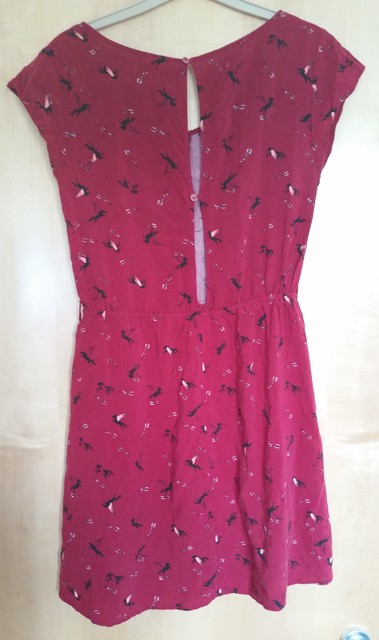 No, I don't understand why either. But, like the Catdress, it have pockets! The downside is that it is a very casual, summer-weight dress. It's made of thin floppy fabric. It's a dress to wear over jeans or shorts to hang out with friends or run to the shops in. It's cute, but it can never own my heart like the Catdress.
The Catdress is more formal, and it's made of thicker material – I can wear the Catdress to work. I generally prefer all my clothes to be work-appropriate, it's easier that way, and I like looking slightly dressed-up at all times. So although I enjoy the Unicorndress, and don't regret buying it, it's not quite as good a purchase as it could have been. Cats just seem to have more gravitas!
Do you like to make a sharp distinction between work clothes, and casual/weekend clothes? Or would you, like me, be quite happy if almost all your clothes were work-appropriate?