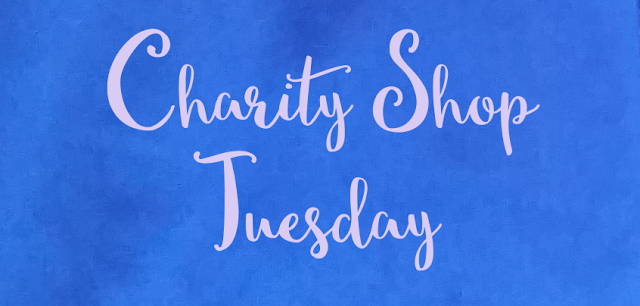 This is the first in a series of three Charity Shop Tuesday posts about party wear. We're kicking it off with perhaps my favourite find of the three, the ultimate party skirt.
One day I saw a big bright blue skirt in a British Red Cross shop and thought it was beautiful. I looked at the label, but it was at least two sizes two big for me. I started to walk away, but then the neurons started firing.
Shiny polyester? Check.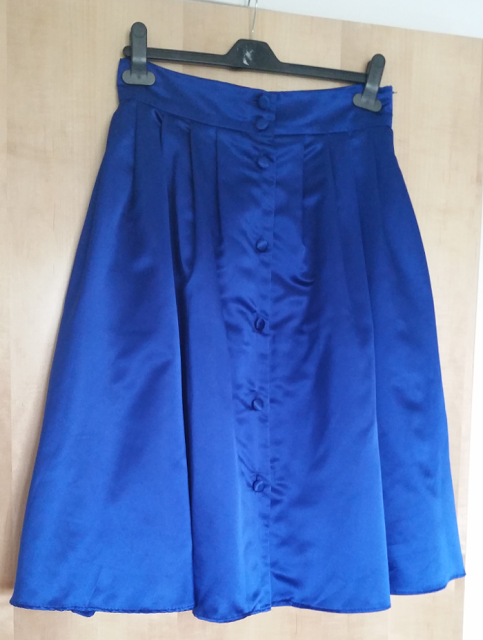 Layer of tulle beneath? Check.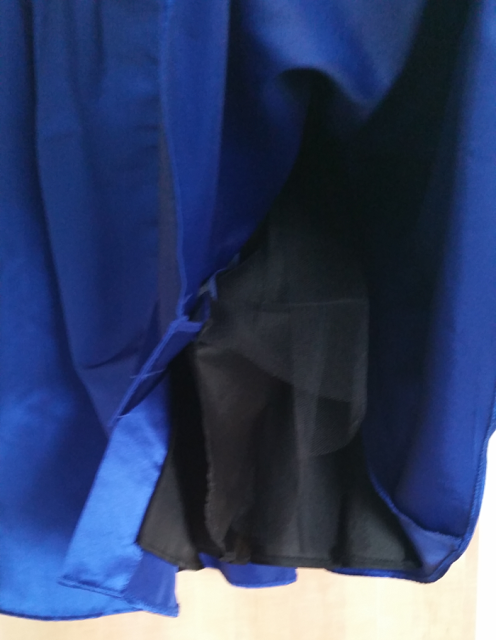 Unfamiliar Next logo? Check.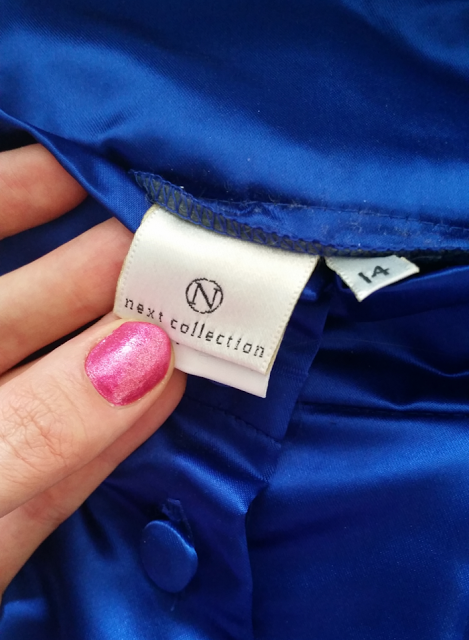 Is it Eighties? I hoped, desperately. Please let it be Eighties! I picked it up, took it to the changing room, my heart all a flutter. Let it be so. Please, let it be so.
It fit perfectly. Thank god for my familiarity with Eighties sizing. It always pays off. I felt like I could twirl around in it for hours. I bought it, filled with glee.
What I love about this skirt is everything, except for the fact that the label tells me it can't be washed (it probably can, but I haven't yet dared try it). I love that it's so big and sticks out – it begs to be danced in. I love the colour. I love that it's so dressy – I can pretty much wear any kind of top with it. It's glamorous enough that I can wear a t-shirt and it'll look fantastic. Jumpers look full-on festive. In fact, I almost prefer to dress down with it, as it makes the skirt look even more fabulous.
The only problem is that as it hangs in the smaller wardrobe, away from the dresses, I sometimes forget it's there. Maybe I should make this post my home page so that I'm constantly reminded.
What's your favourite party outfit? How do you feel about full skirts? Yay or nay?