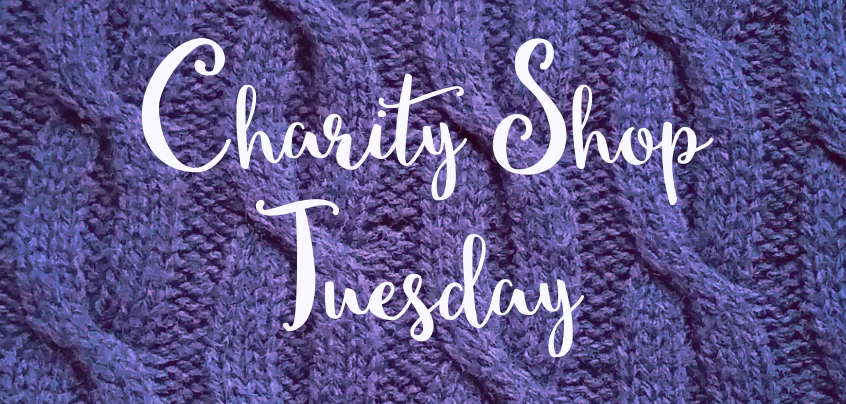 Let's talk about the jumper dress (or sweater dress, in American English). I have several, as you'll come to see over the following weeks. I like them all. I especially like this one.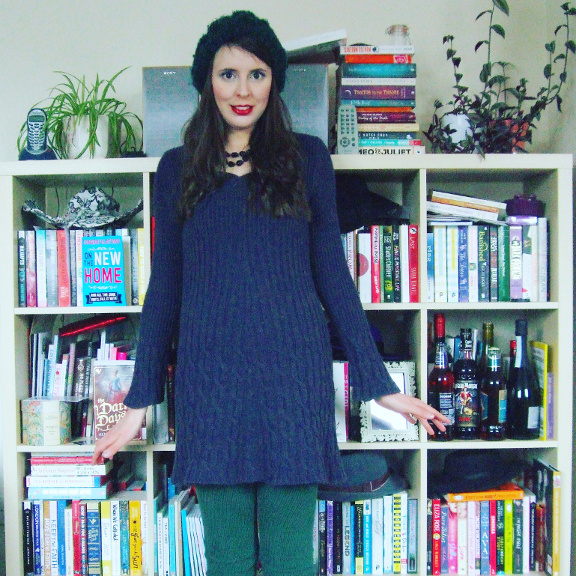 It's got a lovely neckline.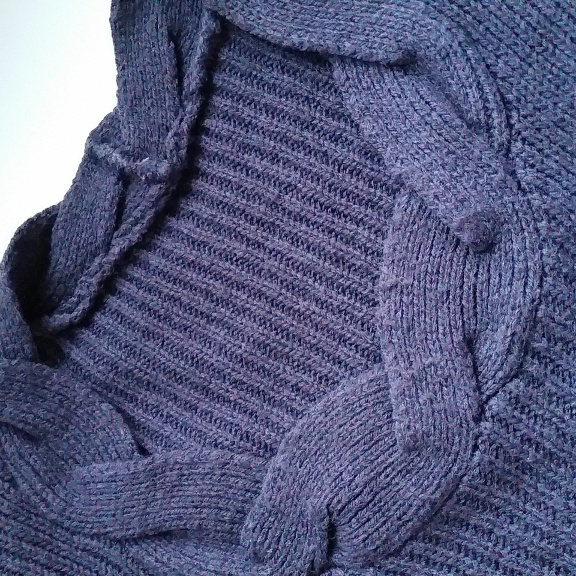 And cool sleeves.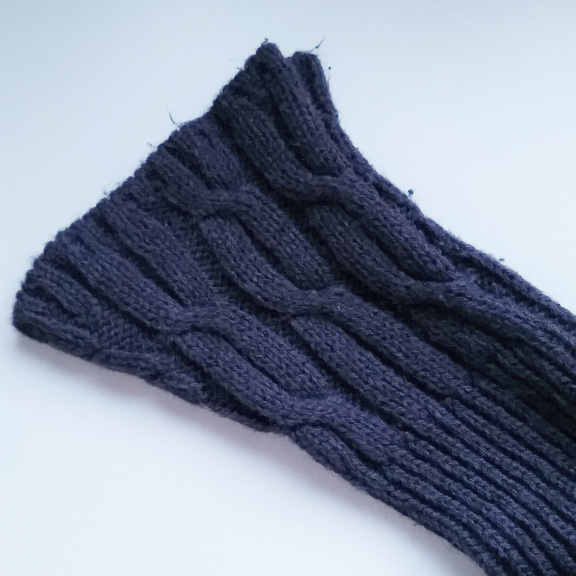 This is actually a sample. It doesn't have any labels. I was very relieved when I saw the same dress in a different charity shop, had a cheeky look at the label and discovered that cool machine washing was okay.
When I wear it, I put on a M&S heatgen/Uniqlo HeatTech top underneath and I usually don't need a cardigan as well. It is the epitome of all that winter fans love about winter, snuggly and comfy to wear, with the perfect sleeves for Instagram photos with hot drinks.
The only problem is, I am not a winter fan. Christmas is my favourite time of year, but summer is my favourite season. Winter is my least favourite. So while there are many things I like about it – it's a nice, heathery shade of purple, it's comfortable, it keeps me warm – I can only love a jumper dress so much. They're just not as fun to wear as all my thinner, more colourful dresses with their fit and flare silhouettes and/or conversational prints. Almost every day I open the wardrobe, look longingly at the many cotton dresses hanging there and sigh.
But although I can't love my jumper dresses as much, it's them I choose to wear – all the heatgen/HeatTech tops in the world can't make cotton dresses warm enough for January weather. In the picture above I'm also wearing jeggings under my Sock Dreams thigh highs because I am that cold!
Are you, like me, what my mum calls a 'chilly soul'? Do you have to wear things you don't like so much to keep warm? Or are you one of those people who thrills at the first chill in the air, delighted by the thought of winter fashion?