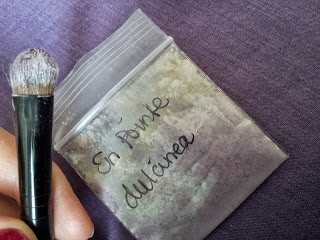 I've been rediscovering old Aromaleigh samples.
I loved seeing Hellcandy's glove collection! It definitely makes me want to collect more gloves and wear them all the time! At the very least I need to knit another pair of fingerless gloves – it's gotten very cold very fast here.
Give and Makeup has a new posting address for their just-launched Shoebox Campaign.
We Were Raised By Wolves has a giveaway running – the prize is a Lip Butter from The Body Shop.
The Midnight Violets review of the Seventeen Deconstructed Collection was intriguing – the nail studs look great! I also recommend Hannah's review of the Urban Decay Vice 2 palette, because it made me realise that I don't need it! The pinks look beautiful but there are five brown shades in there that I just wouldn't use, so it would be wasted on me! However, the Darling Girl Spectral Shifts, as reviewed at Stay Beautiful, are just perfect. I love cool-toned, pale duochromes.