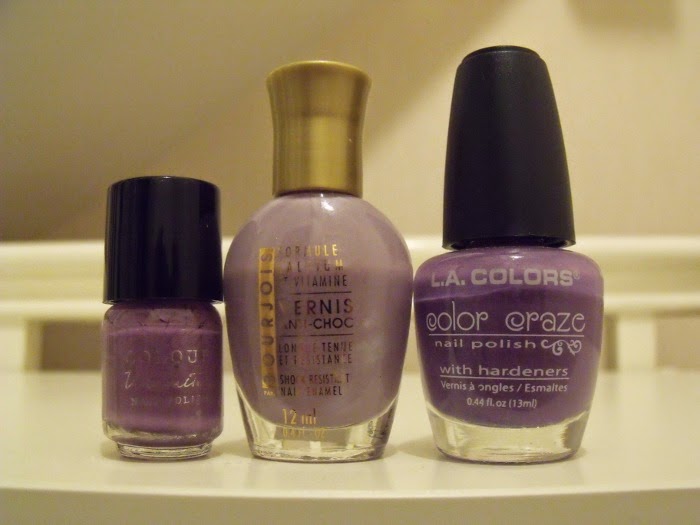 It's spring, so I'm wearing the only pastel that I really like!
I know that all I seem to post on this blog at the moment is Monday Amusements, and that's because I've been extremely busy. I haven't even been painting my nails for the last few months! I do have a lot planned for this blog in the future, but in the meantime if you want to read more from me visit my book blog.
I'm starting to hit pan on a few of my neutral eyeshadows. There was a time when I refused to use eyeshadow unless it was bold and colourful, but I inevitably got a lot of neutrals in palettes and I decided to start wearing them for work to use them up. Now I'm hooked on cool-toned champagney shades and have been known to wear them on days off! I've even hit pan on a few, which is making this Makeup Revolution palette, reviewed at London Beauty Review, look like a good investment. If £4 can be considered an investment.
I'm going through a phase of really liking blue, and I love this look with MAC Cornflower pigment at The Beauty Milk. I also really like this gradient eyeliner look at Blush. Feathers. Lipstick.
Finally, a selection of cute cat-themed crafts at Craftster.