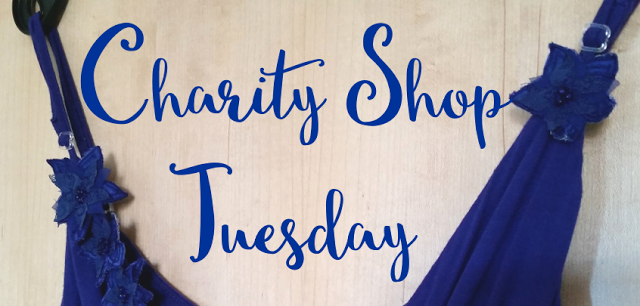 Who remembers the great fashion blogger bubble hem craze of 2007?
You probably don't, so I'll explain. Back in the day, when fashion blogs still predominantly featured photos taken in bedroom mirrors and slightly out-of-focus street style snaps, anything that could be DIYed really took off.
One such DIY trend was the bubble hem. It took a while for it to transfer from high fashion to the high street, so bloggers were desperate to make their own. I remember having this bubble hem tutorial from Kingdom of Style bookmarked before I bought my first bubble hem dress in H&M.
A couple of years later, I found this dress in Oxfam.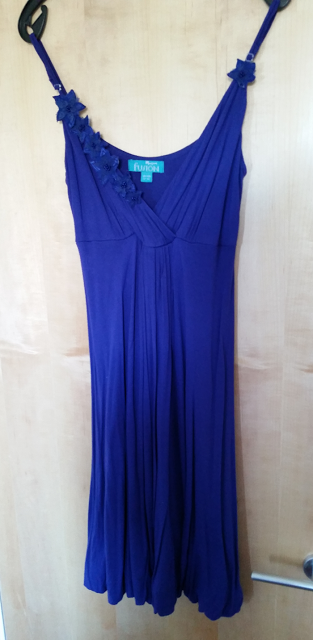 The bubble hem craze was long dead, but I couldn't resist the vivid blue-purple and the beaded flowers. It was a size too big, but I quickly realised that if I unpicked one of the flowers from the straps, I could adjust them properly and make it fit fine.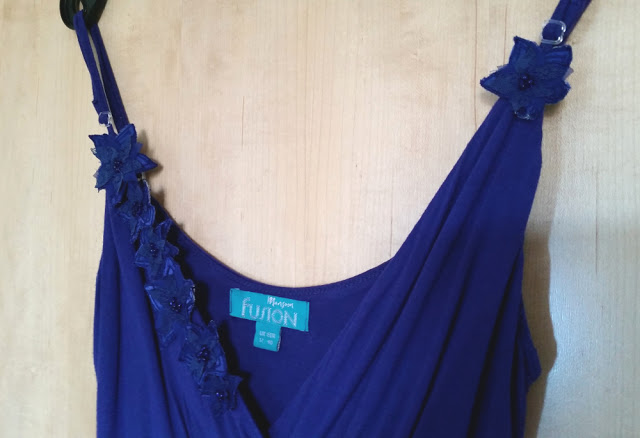 I like what I like, regardless of how popular or short-lived a trend is, but still, I haven't worn this dress a lot. Not only is it very much a summer dress – thin, with tiny straps, unwearable in the winter –  but I think it obviously belongs to a previous fad, and that makes me a bit self-conscious.
Still, there is hope. Earlier this year, Who What Wear wondered Is the Bubble Skirt Actually Coming Back in Style? and apparently Amal Clooney wore one to Cannes, so maybe? Pleeeeeeease? This one isn't very puffy, and I quite fancy one of those properly poofy ones…
Are there any fads that you loved so much you kept wearing them after they'd had their moment in the sun (and the shops)?