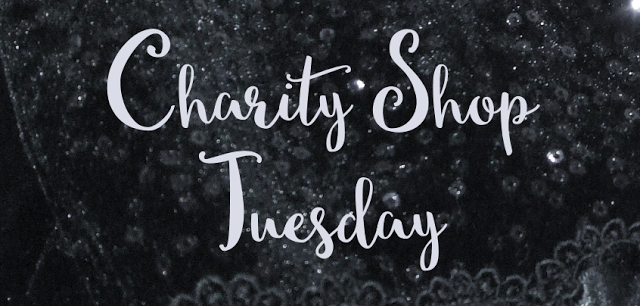 Last week I promised to write about the dress in that photo, so here I am, with some new photos so you can see how I've worn it every other time!
I love this dress. Black velvet, with tiny black sequins and tiers of fabric, it's so much fun to wear. I think I bought it in the charity shop I used to volunteer in. It was perfect for New Year's Eve.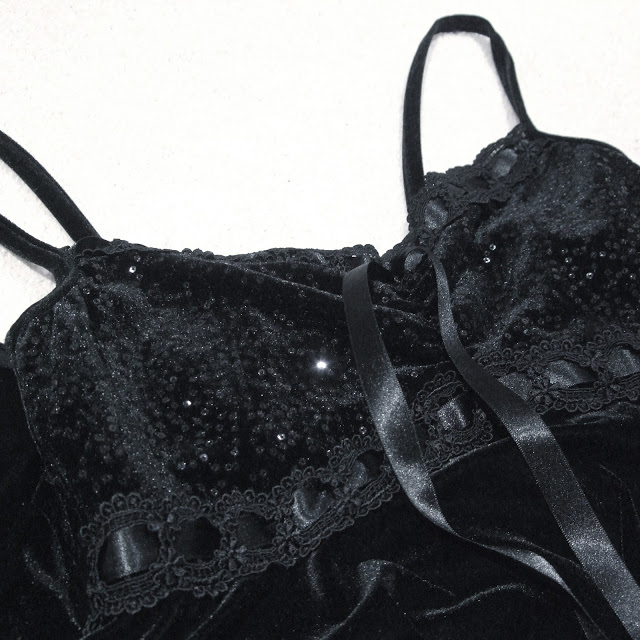 Trouble is, it's quite thick black velvet – far too warm for summer – but also strappy, which produces the opposite problem in winter. Someone didn't think this through. After a couple of years in which it hung in the wardrobe, unworn, because I had no warm wintery parties to attend, I finally hit on the idea of wearing it 90s slip dress style, with a long-sleeved top underneath, and matching tights.
It's not as pretty this way, but at least I can wear it! Have you ever had to figure out a different way to wear an item of clothing to make it more practical? Share your stories in the comments!