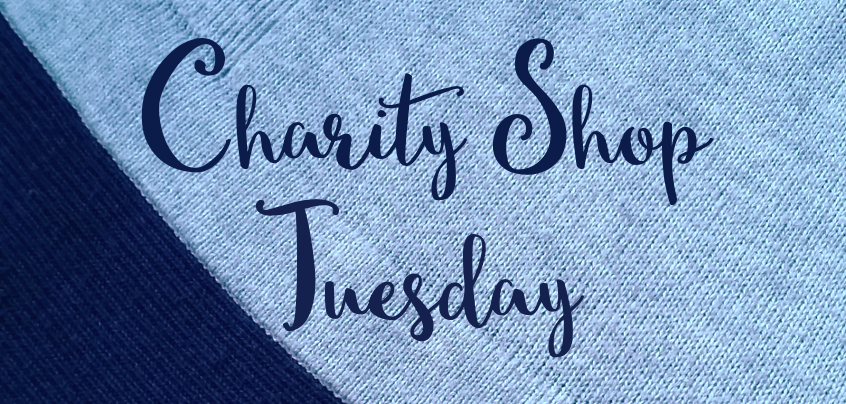 In my first jumper dress post, I wrote that it is my favourite, but I have to admit that my first thought whenever I've come to write about one of the others has been: 'Oh, this one is my favourite!'. I love all my clothes, what can I say? And I love this dress for so many reasons.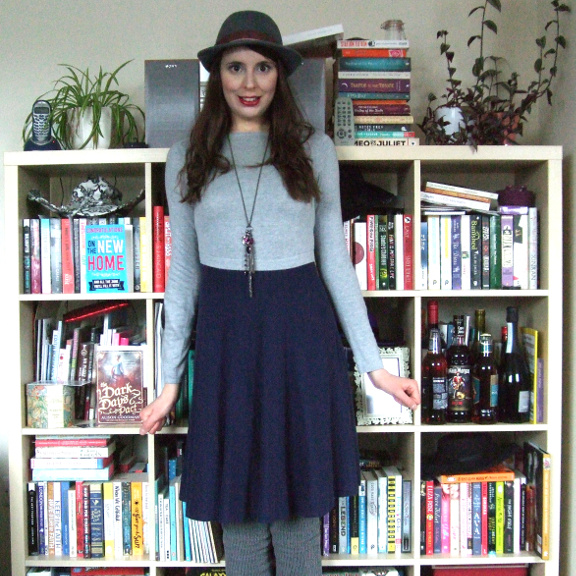 It fits perfectly. The skirt is big enough to spin out around me if I twirl. It's warm. It's smart.  And people are always surprised to discover that it's a dress. It's an unusual design, this fake-separates look, but I prefer it to real separates because I don't have to worry about anything coming untucked! It's also very quick to build into an outfit as I can wear any colour top underneath and don't need to match top and bottom.
If I remember rightly I bought it in a branch of Oxfam when I was looking for officewear, and it's served me very well, enabling me to look put together with almost no effort! All it needs is a cardigan on very cold days, and long socks or wooly tights. If I'm feeling fancy I can add a belt and/or a long necklace.
If you're looking to expand your work wardrobe then I highly recommend charity shopping – you can get much nicer quality items on a lower budget. For all my work wardrobe thrifting tips – plus all my best shopping advice – check out my ecourse Planning Your Work Wardrobe.
What clothes do you find easiest to wear?