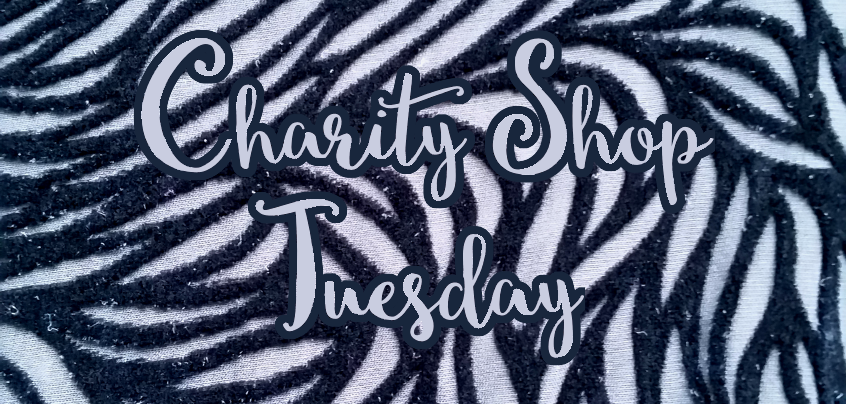 Today's item was not actually from a charity shop, per se. It was secondhand, and the money did go to charity, but it was from a jumble sale that I helped run as a Girl Guide, way back in the late 1990s/early 2000s.
We ran several jumble sales during my time as a Guide. We would spend one of our Friday evening meetings traipsing up and down the streets surrounding the church, distributing leaflets. Residents were asked to leave unwanted items in bags on their doorsteps on the following Friday evening, then we'd go pick them all up.
I'm sure many British people reading this will think fondly of the phenomenon that was the jumble sale. Unfortunately, they've all but died out, as more people sell their old things on eBay, and charities and rag collectors are now in the business of making regular doorstep collections. But back then there were rich pickings to be had, and they were super cheap! I remember paying no more than £1 for anything I bought at one of these jumble sales.
This black velvet shirt was the very first piece of clothing that I bought secondhand. I was in my early teens, and I still had the idea that when I grew up, I was going to be a size 14, because my mum was a size 14. No matter that I was much taller than my mum and so thin she had to make me trousers… I'm sure if I'd actually expressed this idea out loud, she'd have set me straight!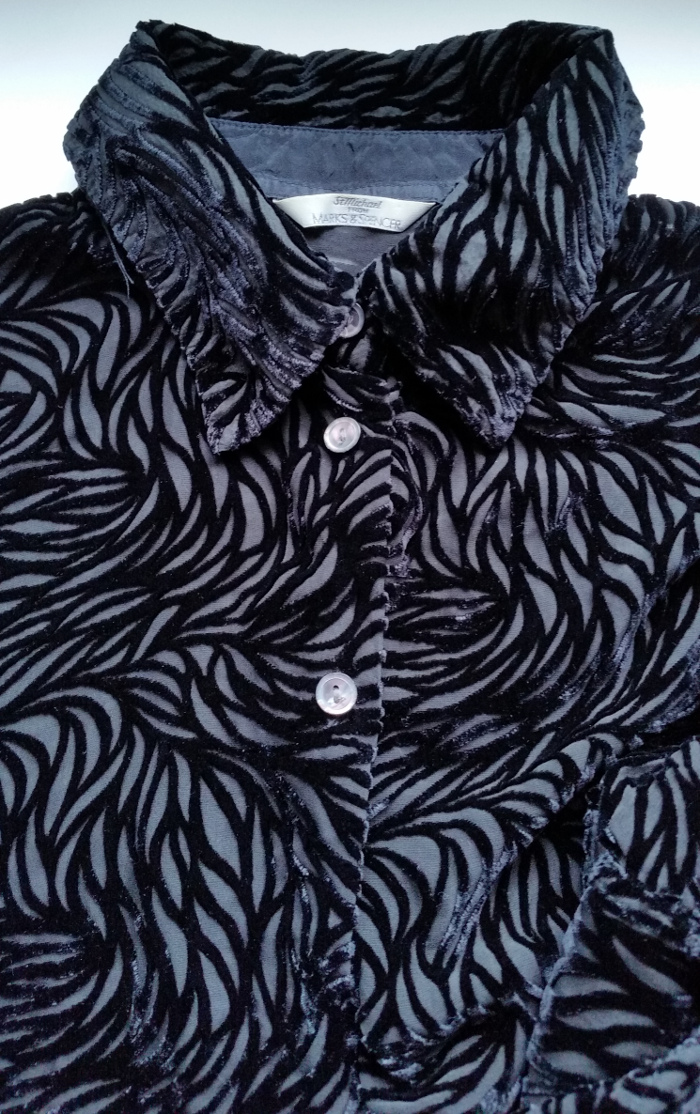 This shirt isn't size 14, it's a 12, but all the same  it was far, far too big for me then.  I figured when I got older I could wear it for a few years before I eventually reached size 14. CHILD LOGIC. So I took it home – along with a sparkly pair of jogging bottoms that were too short for me even then – put it in a drawer, and forgot about it.
Every now and then I'd take it out when doing a tidy, try it on, sigh, because it was still too big, and put it away again. Away it stayed until one day last year, when I was watching YouTube videos about charity shopping. I watched this sweater styling video by irony-completed and was like 'WAIT…I have that shirt!'. Next time I was at my parents' house, I went through my drawers to find it and put it on…and it was STILL too big!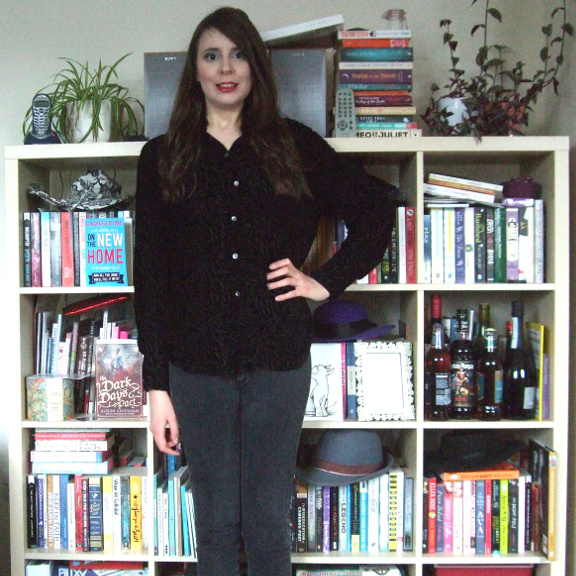 However, as I twisted and turned in front of the mirror, it occurred to me that it isn't just loose, it's also long. An Eighties/Nineties size 12  is more like a 10 today, so I figured that maybe it was supposed to be oversized. In any case, it fit much better than before and I reckoned I could rock it. But…maybe not with trousers?
I'm not a fan of loose-fitting clothes in general as I think they drown me. I pulled out one of my favourite high-waisted skirts to give it some structure…
That's better! I'm now considering which other skirts I can pair it with – it would be nice to pair it with a coloured skirt but I don't have any in the right length and fabric for winter.
What do you think? How would you style this skirt?