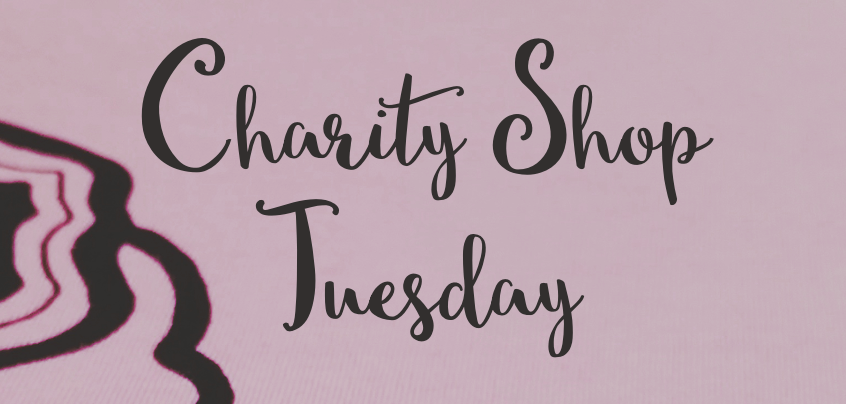 I mostly talk about charity shops as great sources for formalwear and workwear but they are great for more casual clothes too. This t-shirt is one of the many items I bought from the shop I used to volunteer in. I love it because it's such a great fit and I can tuck it into a shirt or wear it loose with jeans or jeggings. Plus, it has a hat on it, so if I'm wearing this t-shirt I'm always wearing a hat!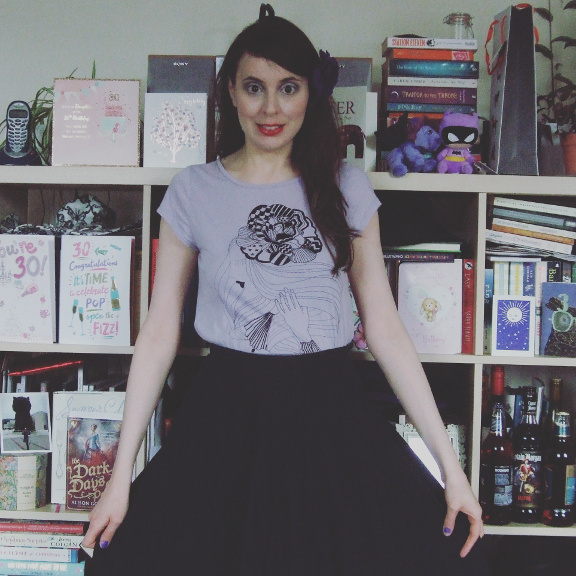 T-shirts aren't so easy to find in charity shops, either because they are snapped up quickly or never make it to the shop floor. You'd think that such ubiquitous items would be commonplace, but it's actually easier to find collared shirts for work and knitwear.
I think a lot of people, like me, keep old t-shirts to wear indoors when cleaning or to sleep in. The few t-shirts that make it to the charity shops in good condition are either promotional t-shirts that no-one would buy, or are band t-shirts, which get bought by vintage dealers the second they go out.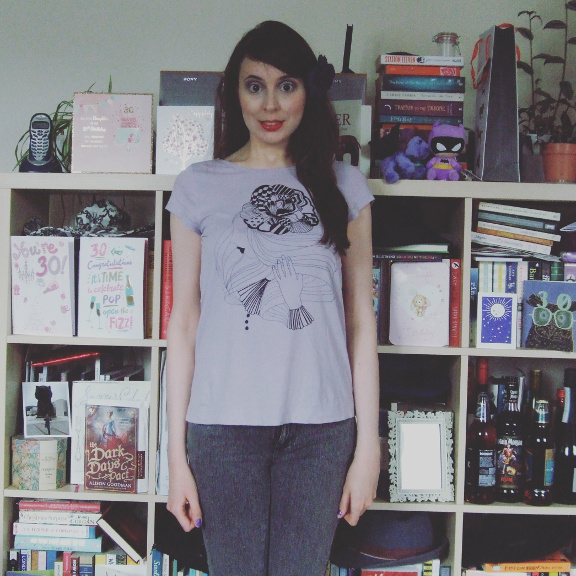 What casual clothes are plentiful in charity shops? Jeans. When I was a volunteer, we used to get tonnes of pairs of jeans, far more than we could ever sell. We had a rack that was just for jeans but few people looked at it – they were more attracted by the dresses and tops. Because of this, all but the top brands for denim went straight in the rag bag, which I think is a real shame. I don't wear trousers very much but if I did I would definitely check the charity shops when I needed a new pair of jeans as there are so many different styles available and they're in such good condition.
If you're a charity shopper, what do you buy the most of in charity shops? Casualwear, formalwear, workwear, or something else? I know someone who mostly buys shoes, but that option is out for me as I'm a size 9!