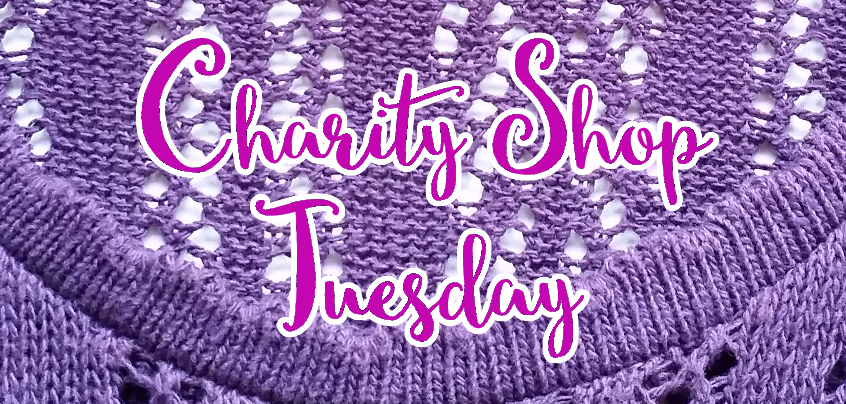 In theory, I should love wearing this jumper that I bought in the charity shop I used to volunteer in. It's purple. It's got a historical-inspired shape – I liked to imagine it looking more or less medieval or regency depending on my accessories. It's not thick and warm, so it would be ideal for spring wear.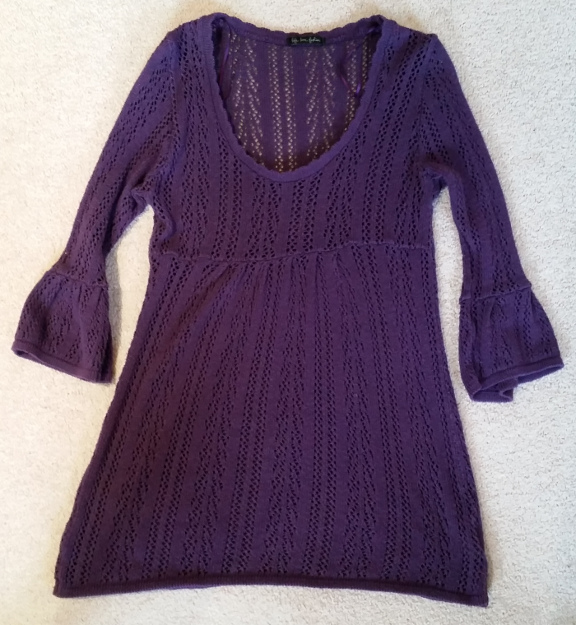 But I've always had trouble styling it. It doesn't work with skirts, or with bootcut trousers. I finally decided to try it on today with tighter trousers…
…and I hated it. But not because there's anything wrong with it. Looking at the photographs I took for this post, I realised that I don't think it suits me. My arms are just too long for it.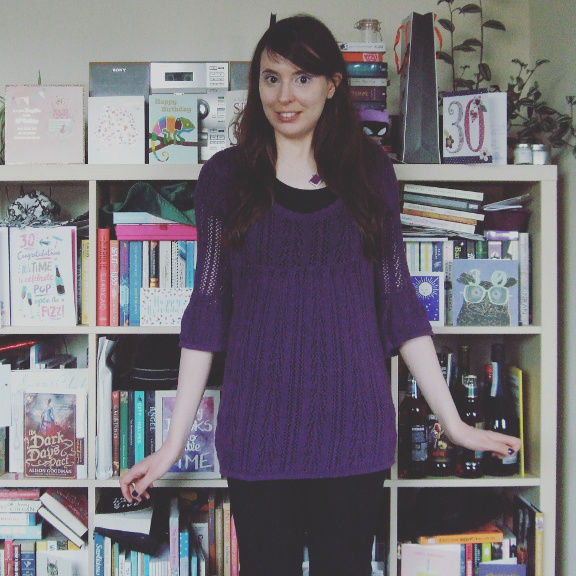 This is an interesting revelation because I also have a top (blouse, rather than jumper) with a similar shape and sleeves that stop at my elbows. A top, that like this jumper, I've hardly ever worn.
What do you think? Is there a way I could make this style work, or should I take them straight to a charity shop at the next opportunity?