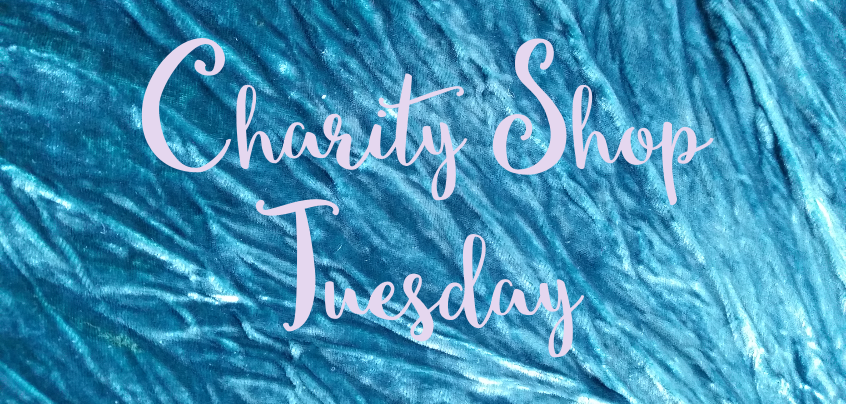 I decided to go from one extreme to the other – we covered casual wear last time, so I thought why not talk about fancy dress? Charity shops offer a world of possibilities – whether you're making a complex costume or need something to wear to a decade-themed party. Here's an example: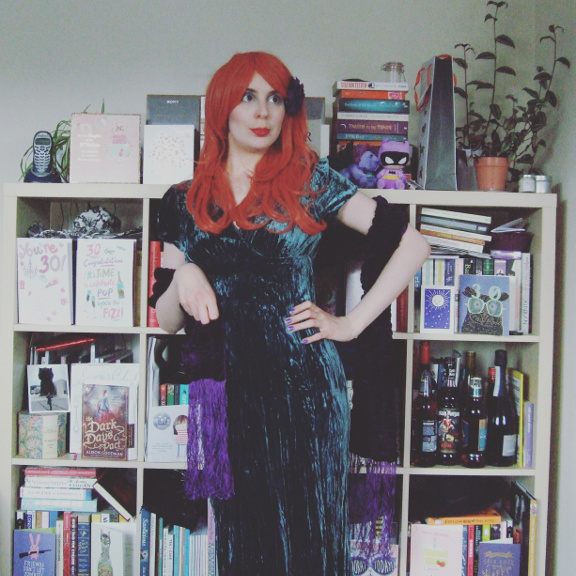 I've worn this dress 'as myself' several times but I decided recently to repurpose it for a costume to wear in a video I filmed about the book Following Ophelia. It was originally from Phase Eight, so would have been quite expensive when new. I love the colour, a lovely shade of teal that really suits the velvet fabric.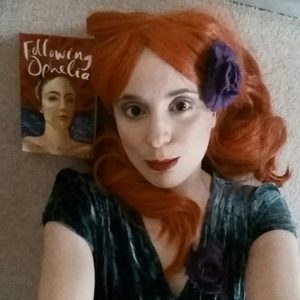 This is actually my second dress in this style. I have another one of these in red, but it's currently out of service as the sleeve tore. The fabric is quite thin and delicate. It's labelled as 'dry clean only' but I'm not paying to have dresses that I paid less than £10 for dry cleaned, so I try not to wash them, and when I do I handwash. Nonetheless, I love the red one so much – and have also used it for a costume! – I couldn't resist getting the teal version as well when I spotted it on the rails at Oxfam.
The one weird thing about it is that it came with a ribbon belt that ties on the natural waist, even though it's an empire line. This looked extremely odd so I took it off and have never put it back on!
I'd love to know about your charity shop costumes – tell me all in the comments or tweet me! It's occurred to me that this outfit could be casual Ariel as well as pre-Raphaelite…