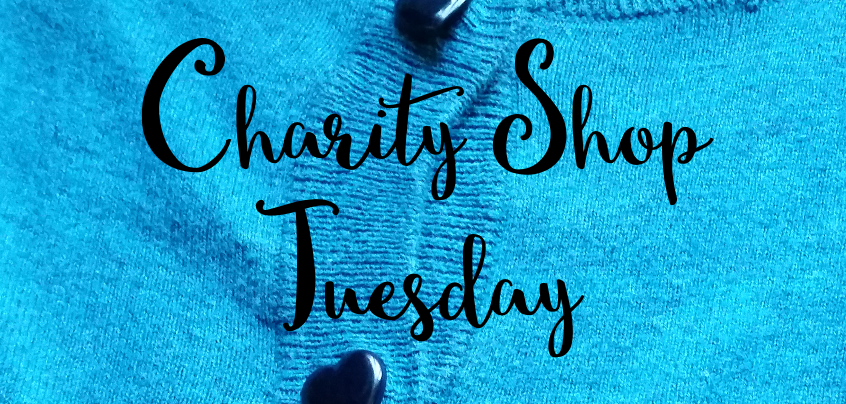 Today's item is actually a two in one, or a story of how two became one (I need some love like I never needed love before…). If you've been following these posts, you'll know that I used to volunteer at a charity shop. Once, I was going through some black sacks filled with donations when I pulled out a yellow, white and purple tartan skirt that was not my style at all and more importantly, couldn't be sold to anyone else because it had a big rip in one side. It was destined for the rag bag – clothes to be sold by the kilo to recyclers. However, before I threw it in I paused. It had buttons – a line of them going down the front.
I always checked for buttons and other hardware on clothes that couldn't be sold as we'd found that a lot of people would come in asking for buttons, so if an unsalable item had nice (metal or ornate) or even decent (plastic but not totally cheap-looking) buttons, I cut them off before putting it in the rag bag. The buttons would go into a little basket we kept on one of the bric-a-brac shelves – a basket I loved to look through. I love buttons, they remind me of both my mum's button box and of the massive jar of buttons and beads that my Brown Owl would bring out of the cupboard at Brownies for jewellery making sessions. With all this button enthusiasm buzzing through me I took a closer look at the buttons along the front of the skirt and saw that they were little plastic hearts.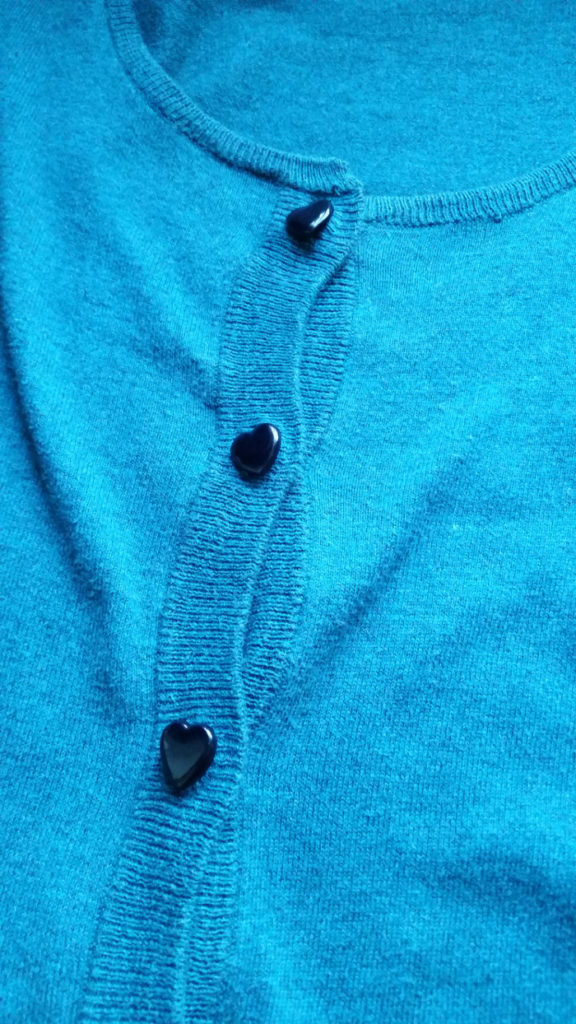 I decided immediately that I had to have them so that I could find them a new home on another item – in fact, I already had one in mind. This is a cardigan that I think a lot of women will recognise – it was a really popular style for a little while because of these girly puffed sleeves.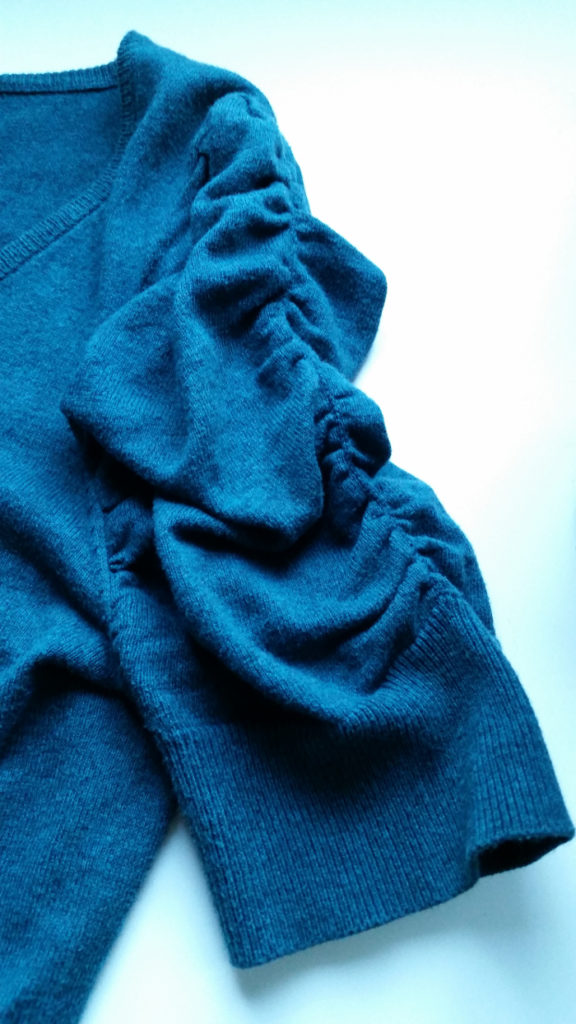 My sister actually had the same cardigan but in black, and she'd bought hers new. I'd found this teal version on another day in my charity shop – it was about to be ragged (as in added to the rag bag) because it was missing a button but I got the manager to sell it to me anyway. So I'd been in the market for a set of buttons for it for some time and I was delighted to finally find some.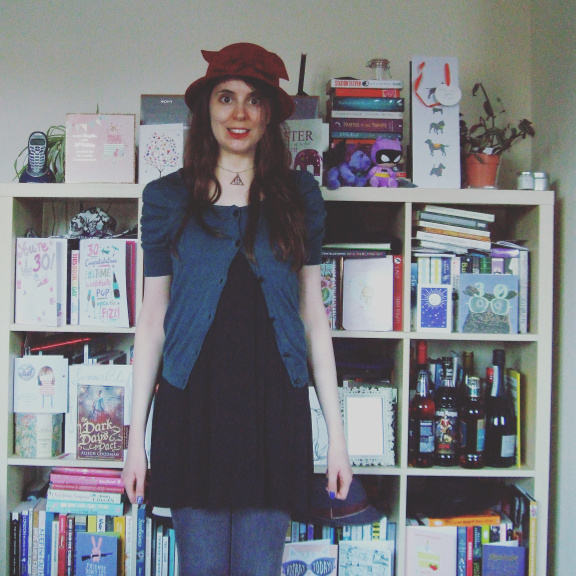 I loved the combination – cutesy sleeves with cutesy buttons, so I sewed them on and the rest is history. Only…this isn't a cardigan I wear very often. The buttons are slightly too big for the buttonholes, so it takes a lot of effort to push them through. And the short sleeves make it very impractical. I think I'm going to have one last push with this cardigan and try to make the effort to wear it more this summer, but if I don't succeed, I'll move it on to a new home. Above is a picture of me wearing it at the weekend, with jeggings and a long top, and below is how I wore it today, with a black dress that I'm tempted to move on as well as it doesn't really suit me.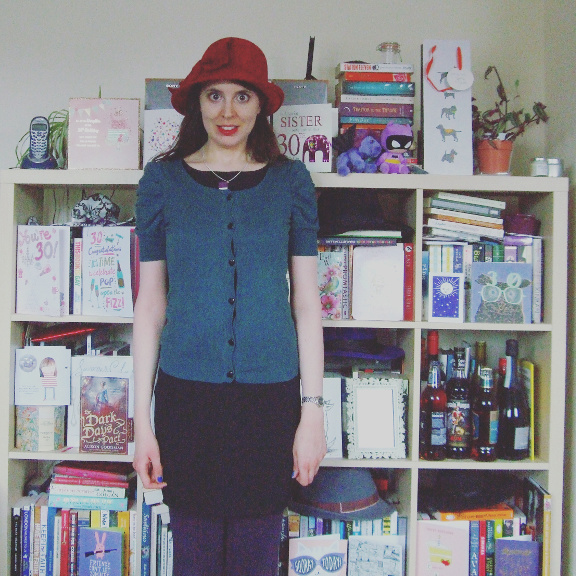 Let me know if you've ever taken part of a charity shop find and upcycled it to improve another piece!