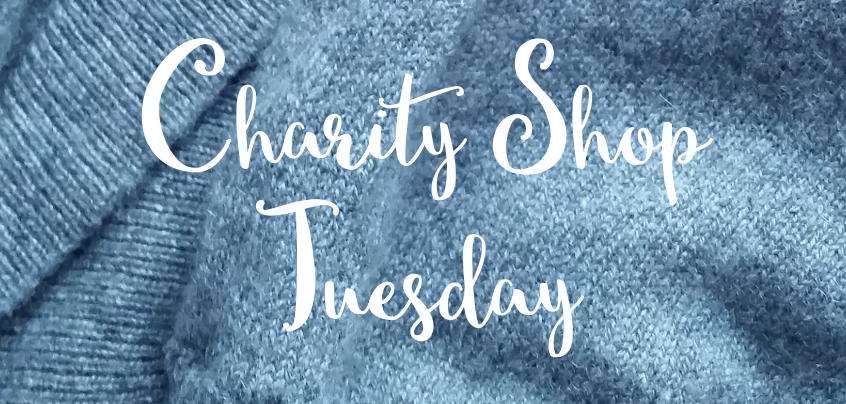 People often tell me they struggle to look smart enough for their work environment, even though they always look stylish and feel confident in their casualwear. But I think that dressing for work can be just as effortless as dressing casual – you just need to pick items that make it easy.
Dresses are the simplest base for an outfit, as you don't need to match separates, and the colour palette of the dress will give you inspiration to draw from when picking other pieces of clothing and accessories. But unfortunately, those of us who don't live in permanently warm climates will always need something to wear on top of our dresses, to keep us warm.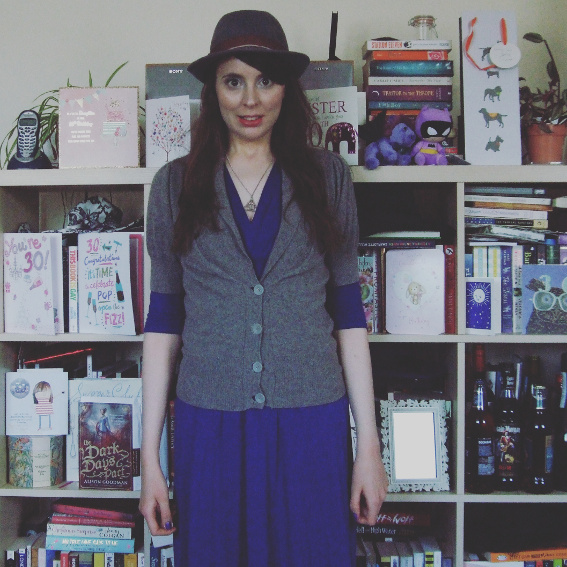 I bought this sleeveless cardigan in a charity shop when I was unemployed, but I had a smart office environment in mind. It turned out to be a very wise choice, as it's one of those items that I get a lot of wear out of in Spring and Summer. The folded collar style is reminiscent of the lapels of a suit, and this detail makes it look smarter than the average cardigan. Above, you see me wearing it with a warmer dress that I wear a lot in Spring (especially when I have a meeting – for some reason I've decided this is my Meeting Dress), and below, with a thinner, sleeveless dress that I love to wear in Summer.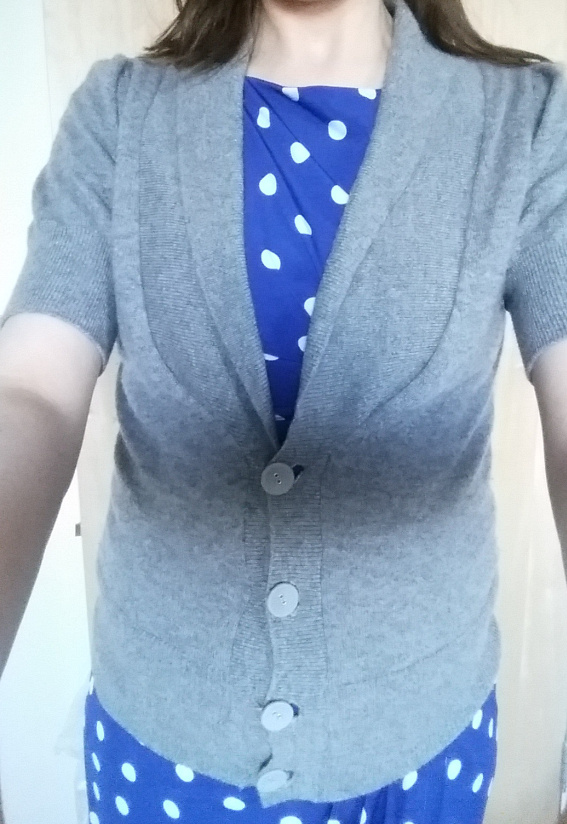 I have several short-sleeved cardigans that I struggle to get much wear out of, but this one is easy to fit into my wardrobe plans. The previous owner cut off part of the tag so I don't know what the fabric composition is, but it feels very soft and comfortable, so I'm more inclined to wear it. The sleeves are slightly longer than a lot of my other cardigans, so they 'fight' less with the shape of my longer-sleeved dresses.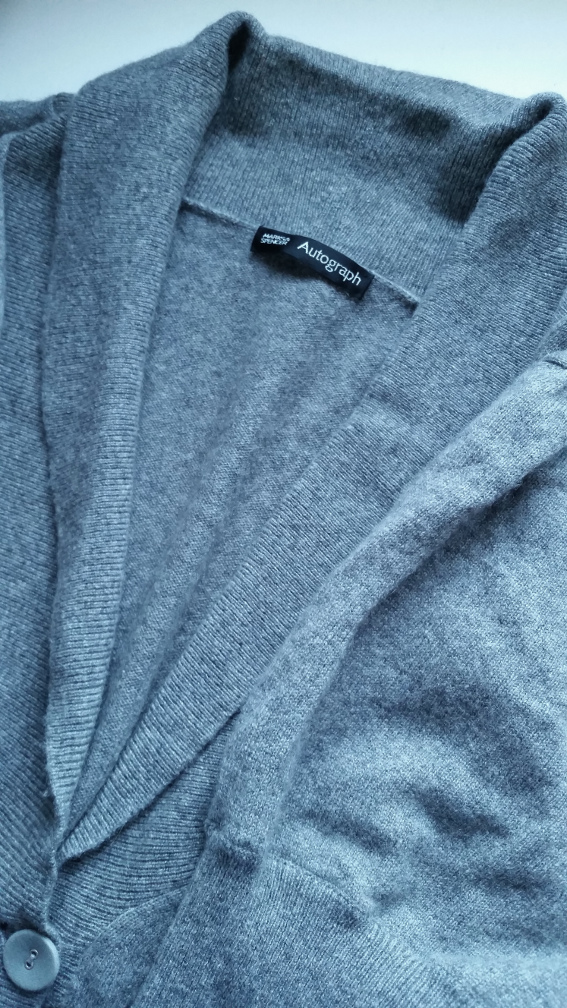 I provide detailed tips for thrifting workwear in my Planning Your Work Wardrobe course, but one of my biggest tips is to look for higher-end high street rather than designer clothes – that's where the bargains are. I would expect that this cardigan was around £50 when new, as it's from the Autograph at M&S range, but I got it for less than £10.
All in all, this is one of my favourite charity shop purchases and I'm looking forward to getting even more wear out of it during the next few months!