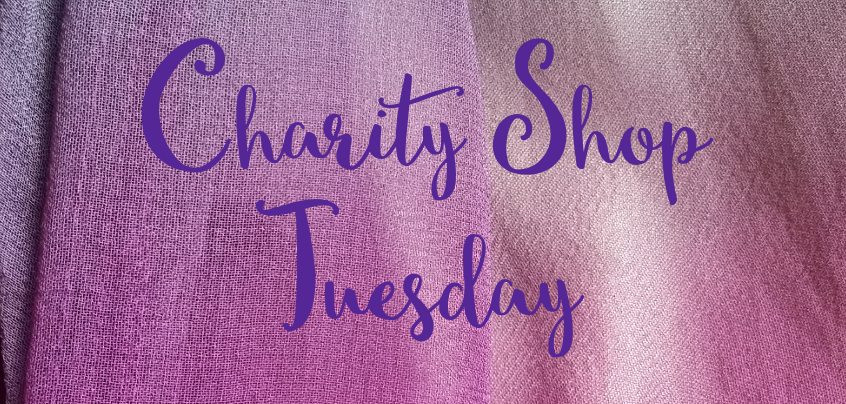 I've had this dress for several years but have never worn it.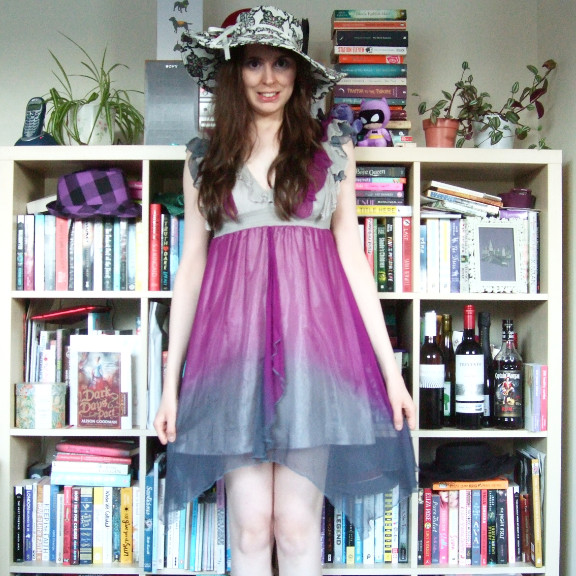 One day it appeared in the charity shop I used to volunteer at and I couldn't resist it, due to one-day-I'll-go-clubbing-a-lot-again syndrome.
I fell prey to this syndrome many times in my early twenties, when I lived at home with my parents and thought I'd move out within a couple of years. It's why I own more party dresses than I ever wear and far more glittery makeup than I could ever use. I was thinking of a sparkly, nightclub-attending future that never came, because I started dating my partner while I lived at home and then moved straight from my parents' house to our flat. I still get to dress up, of course, but it's a couple of times a year rather than a couple of times a month.
Another problem is that I just don't think this dress suits me. I was seduced by the floatiness and ignored the fact that the top part has quite a lot of beige (I'm a true winter, beige is definitely not my colour). It's also the wrong shape for me – I look best with a defined waist – and the wrong length. I think dresses and skirts look best when they're closer to my knees.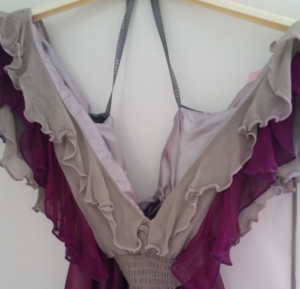 So, as I've concluded that this dress doesn't work as-is, what are my options?
Firstly, I could donate it to another charity shop. It might find a new home. But it does have a flaw that really annoys me and would probably put off potential buyers. The lining doesn't lie properly under the top part, it rolls so you can see it around the neckline, as shown in the photo below.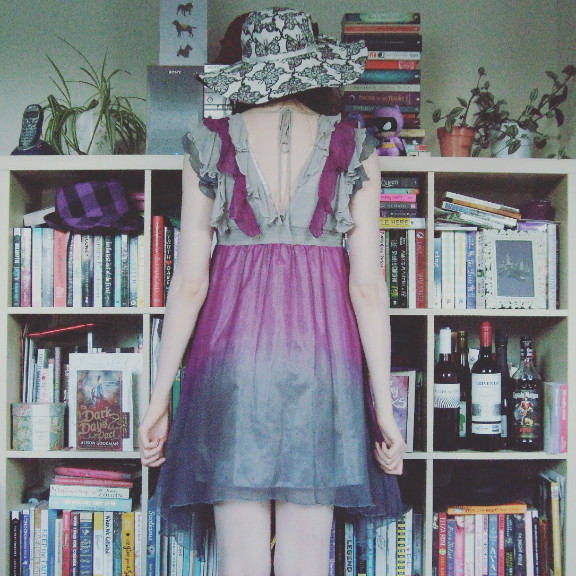 Another option is to dye it, but I can't find a label with washing instructions, so I couldn't be sure it would take.
The last option, and the one I'm leaning towards, is to turn it into a skirt. Here's how it looks with the top part rolled underneath the stretchy band. This solves the shape issue and makes it more practical to wear – paired with a simple top it becomes more appropriate for everyday use.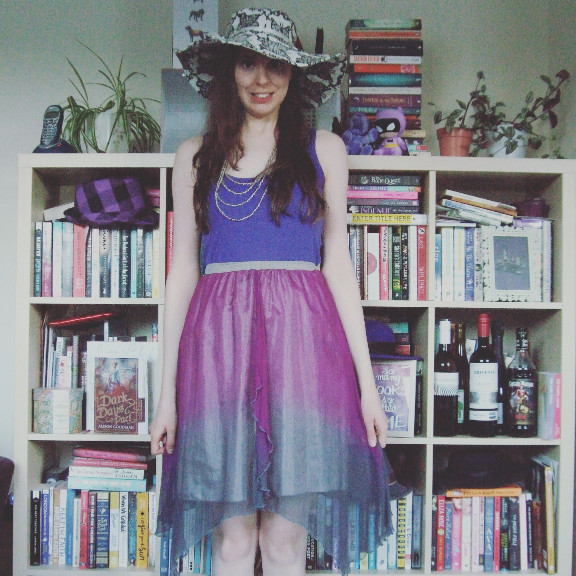 I think this is my best option, but if you think I should try something else, let me know in the comments!