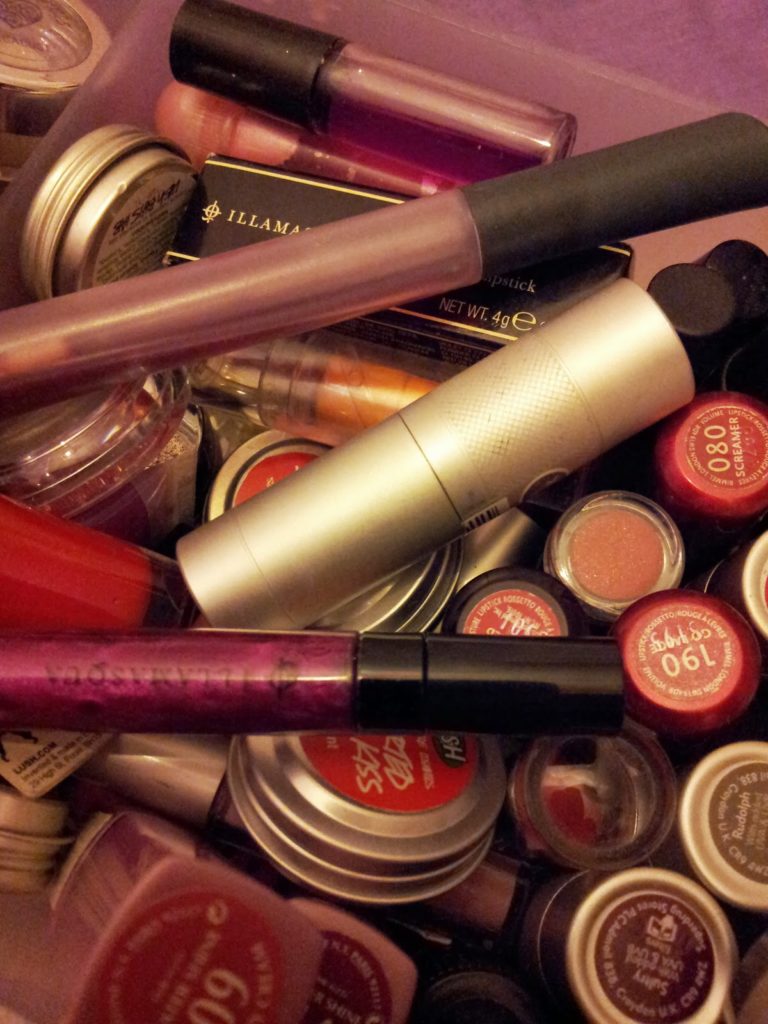 The Girl Who Looks Like a Cake spent the weekend on the Isle of Wight and all her talk of charity shops, vintage books and a Doctor Who themed shop (!!!) is making me want to go there.
Midnight Violets has a new feature – What's new on the Highstreet? – and I'm delighted to be able to live vicariously through someone else's trips to Boots and Superdrug, though I might have to make a sneaky visit to Superdrug myself, after reading this intriguing review of their Konjac sponge at Blood. Feathers. Lipstick.
Dramatis Personae has an amazing post about personal uniforms. I don't think I have a uniform yet, but I feel as if I'm starting to develop one. I've always repeated outfits that I like multiple times, and I'm in the process of working out what makes me wear certain combinations over and over. I'm trying to buy more clothes that I can wear (almost) all year round, and that means, for the most part, dresses with longer skirts (but not so long they drag on the floor and get in puddles) and higher necklines, so that I can wear long tops underneath them. I like separates, but I don't think that I look as elegant in them, and I find it more difficult to find long skirts that I like, and to find interesting tops that work well with trousers.
I love Stay Beautiful's guide to make-up shopping in London. Usually I avoid central London and stick to the Westfields (Make Up Store, Inglot, and Beauty Base at White City, and Kiko and Beauty Base at Stratford) but this guide made me feel like I'm missing out!