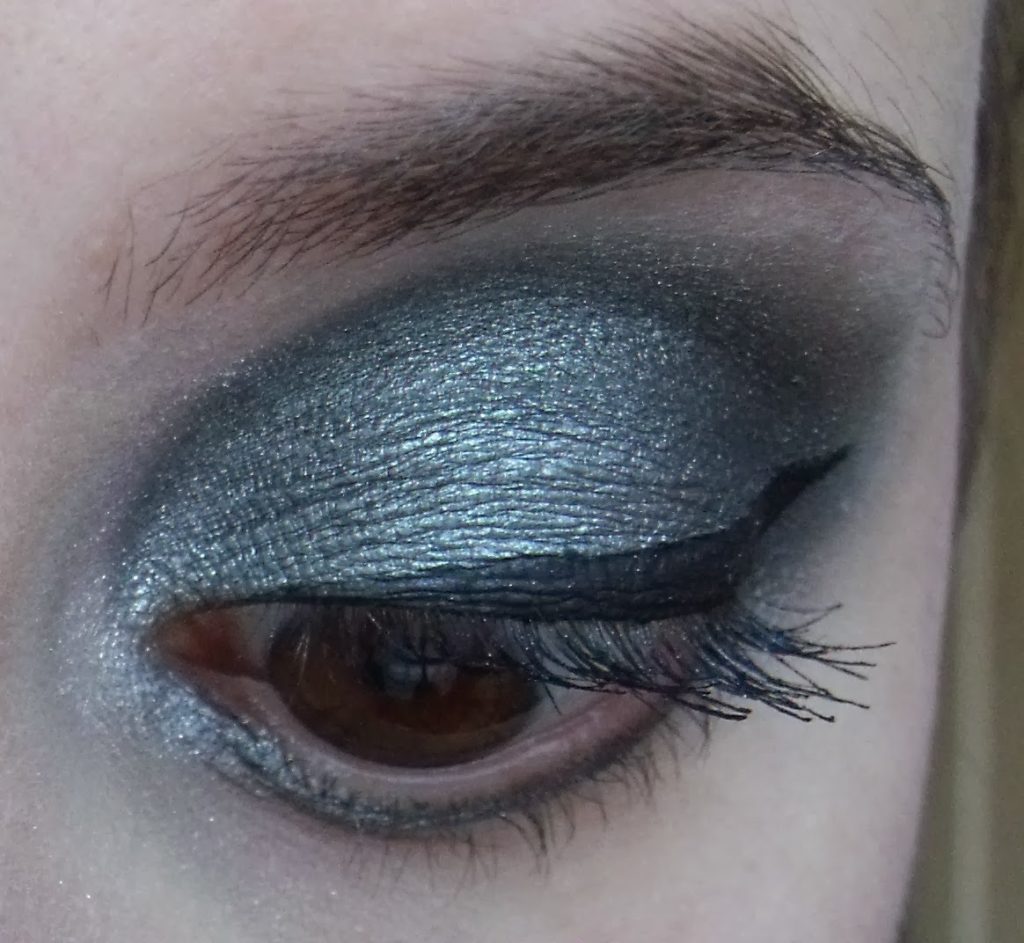 There was finally enough sunshine for an EOTD last Thursday! This is mostly 'Sea of Love' by Aromaleigh. I applied it all over my lids, it looks like there is black in the crease but that's just a shadow. I also used the white from the Sleek Circus palette under my brows and Bourjois' discontinued 'Illuminateur du regard' inthe inner corners.  I really want to do more EOTDs but I'm not a brilliant photographer and don't have much equipment so I can only get decent pictures on sunny days.
Tanya at Girlxoxo wrote about how much she likes the app Any.do, which I have been trialling recently. I have decided that although I like using Any.do for keeping a running total of things to do, and for setting reminders for tasks that need to be done on a specific date/timers, I like to write my actual daily to-do list down on paper, so that it's in front of me on my desk at all times. You can't have a digital to-do list open at all times, if your to-do list is as big as mine always is – unless you have a device just for your to-do list, which would be ridiculous!
Robyn reviewed the perfume Alien, by Thierry Mugler, which now I really want to try as I love jasmine. For years, although I've pretty much always been obsessed by makeup, I knew absolutely nothing about perfume at all. I'd never even liked a perfume until one day I tried a few in a shop and discovered Nina, by Nina Ricci. Finally finding a perfume I liked opened my mind and I started googling perfume reviews and trying more different scents in a bid to work out what I liked. I quickly worked out that I love jasmine, which is apparently the Marmite of the perfume world. It seems like you either love it and think it's one of the sexiest smells on earth or you hate it and think it smells of cat pee, or maybe, as one of my friends says, bathroom cleaner.
DIY: Spacifying stuff. Yes, that is a tutorial for making things look like space. You're welcome.
Another, simpler DIY – a lace trimmed skirt.
I haven't been adding much to my wishlist lately, but the Revlon Highlighting Palette in 'Rose Glow' looks so lovely in Hannah at Midnight Violets' review, and the MUA Luxe Velvet Lip Lacquers, reviewed by Jane at Blush. Feathers. Lipstick. sounded so awesome. I just had to bookmark them.
Lauren Laverne explains why she cares about fashion.
This heart bun is really pretty, but my hair is probably still a bit too short for it at the moment, I'll have to try it in the summer.
Finally, a dog, on the beach, in strong wind!