It's not Thursday, but the day still begins with a 'T' so let's #TBT to a post I wrote earlier, three years earlier: Fashionable Fiction 1: Edie, from Diary of a Crush (I never did write Fashionable Fiction 2. Oh well, there's still time).
In that post I wrote about one of my favourite YA characters of all time, Ms Edie Wheeler. Edie is in a band, in a waitress uniform (to quote her bio from the original J-17 column), and in many wonderful outfits, some of which I attempted to put together using Polyvore.
One of the most memorable outfits Edie wears is a pale pink Sixties shift dress that her Gay Best Friend tells her makes her look like a 'strawberry milkshake'. This idea really got stuck in my head, especially after writing that blog post. I don't do pale pink, or Sixties shift dresses, really, but I wanted a dress that reminded me of strawberries somehow. It would obviously have to be a lot pinker. Maybe like an artifically-coloured strawberry milkshake. Or a strawberry smoothie.
Or, you know what's better than milkshakes and smoothies?
Cocktails, of course! And this dress is the perfect colour to celebrate a drink beloved by my mother and myself, the strawberry daquiri.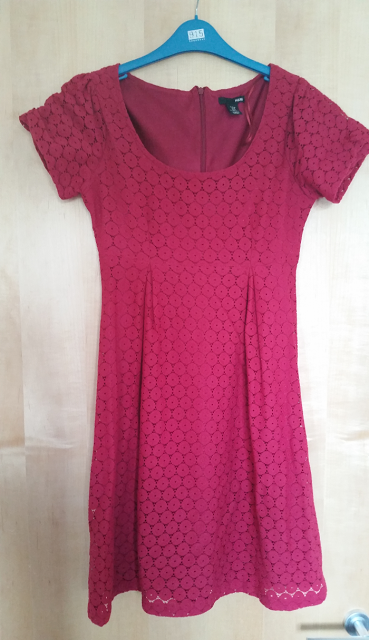 Now, of course, I'm craving a strawberry daquiri. At least I have this dress, which, although it's such a bright summery colour, is nearly impossible to wear in summer because it's so warm! Fully lined, with an exterior that feels soft and thick and almost wooly, I have to stick to wearing this dress in Spring and Autumn with tights and a cardigan, and commonly a coat or jacket.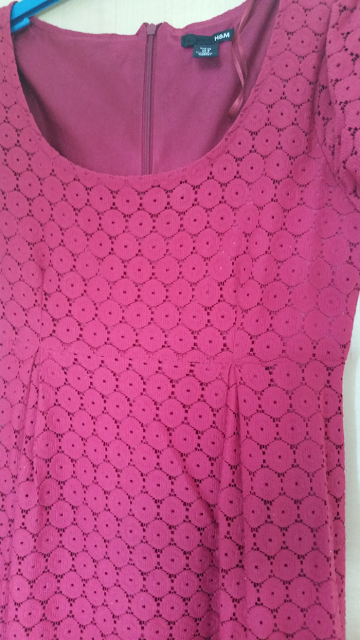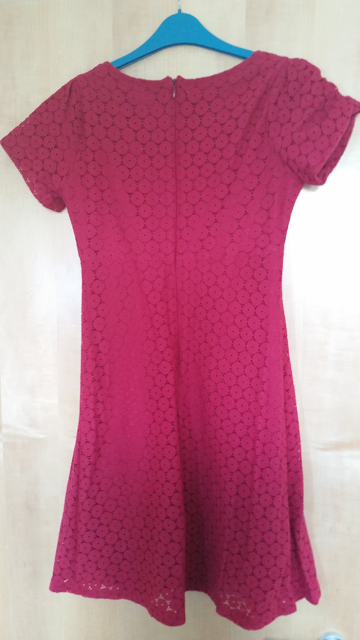 It's a bit creased around the sleeves as it has one of those awkward necklines that only fits on certain hangers, and I had to scrunch it up to get it to stay on the hanger it was on before this photo. Because it's so pink, I always wear it with plenty of black – eyeliner, boots, cardigan, jacket – and often lilac tights, to get some purple in there in a way that won't fight the pink.
Do you get fictional characters' outfits stuck in your head? Do you ever try to emulate them? Do you also have rules for what to wear with what to avoid looking too girly?
Reader Interactions