Models Own 'Southern Lights' from the Wonderland Collection (£5)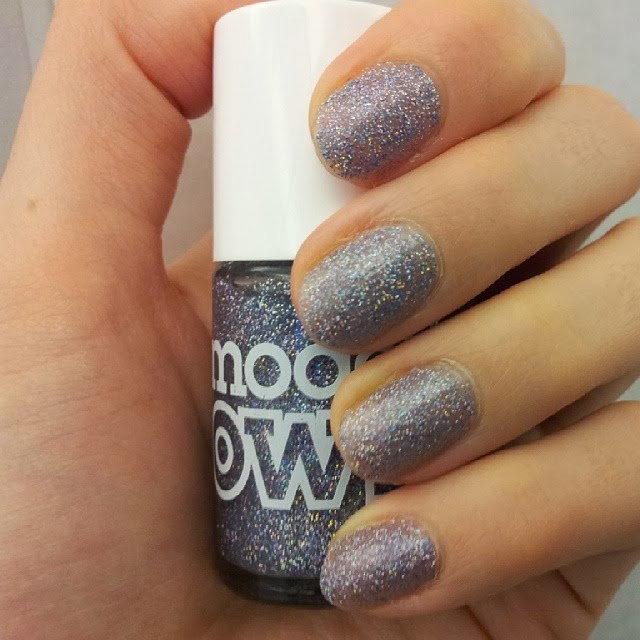 I didn't change my nail varnish very much in January, mostly because I applied this in the first week and loved it so much I left it on until it started to properly chip, which took ages. Although a large piece chipped off my right thumbnail on the third day and I had to repaint that nail, that must have been a fluke and otherwise I just got only minor tipwear, even without a base coat. This is only one coat of polish. It was hard to apply evenly but it doesn't really matter as the holo effect hides almost every mistake. It's slightly lilac-toned and lovely. I'm pretty sure I didn't take it off until the third week!
Barry M 322 Instant Nail Effects Purple (£3.99)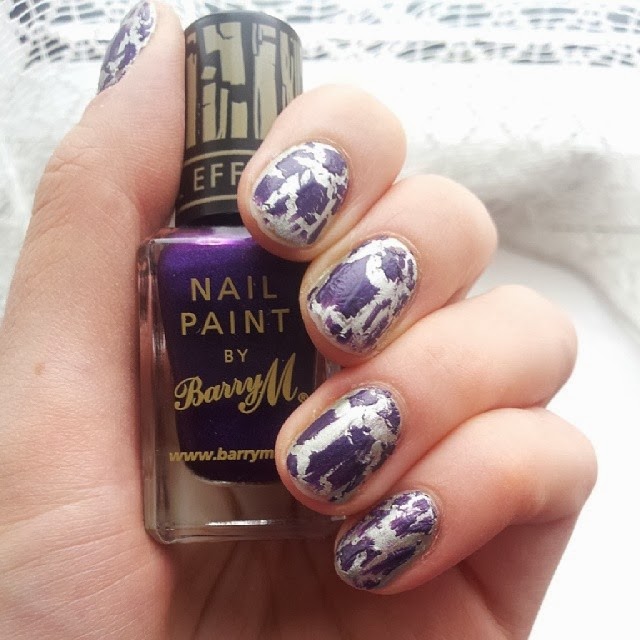 This is the second time I've tried this polish. It definitely looks best over a light base polish. I tried it before over dark glitter and it looked so rubbish I didn't bother
Instagramming
it! When you first put it on (and this is true of the black version as well) it looks quite matte and dull but after a day or two it gets shinier. It does wear off the tips quite quickly but you can always put more on. Crackle polishes can cover a multitude of sins.
I did wear the silver polish on its own for a couple of days before I put the crackle on, but as it's from a brand
that was discontinued about 8 years ago (Kolor, a former Superdrug own-brand) I didn't take any photos.
I read the other day that apparently grey is the next big fashion trend in nail polish. Unfortunately I can't remember where, if I do I'll edit this and put in a link. I own a few silvers but not a single grey. I love grey in clothes but I don't think I want it on my nails – I prefer bright or glittery nail polishes.
Have you read anything about upcoming nail polish trends? Do you care about what's in or do you pick out polishes to match your mood or personal style?