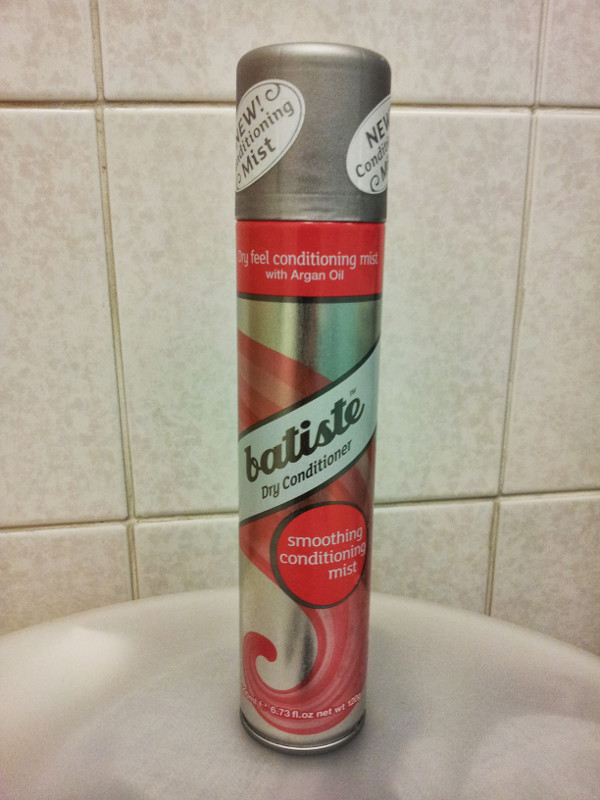 Conditioner makes my hair completely straight. I'm sure there are people out there who wonder what the problem is and think this sounds great, because sometimes I thought it was great! Sometimes straight hair was actually supposed to be part of a look I was going for. Plenty of late 1990's/2000's magazine models had straight hair, falling in a sleek curtain over their shoulders, or hovering just above.
Once, I had a bob. I dried it with a round brush so that the ends curled in. Several times, I had my hair 'feathered' around my face. Again, I tried to copy teen magazine models and blow-dry it so that the ends flicked in. When my hair was long I looked at the pictures and reasoned that if I carefully blow-dried my hair and kept brushing it all day, this time it might stay perfect. At least once a week I left conditioner on my hair ten minutes before rinsing it off, desperate to have perfectly soft, straight hair.
My hair was soft and straight but the 'look' never worked. The ends would not stay flicked in. Half an hour later they were pointing resolutely downwards and you couldn't tell that I had my hair feathered at all. If I carefully blow-dried my hair and kept brushing it all day, it was hideously greasy by lunchtime. At university I took advantage of my en-suite shower and washed my hair every day so that it always looked clean. I noticed that if I used 2-in-1 shampoo and conditioner instead of separate products, my hair had more volume and was slightly less oily the next day. When I decided to try Reincarnate shampoo from Lush, in a bid to add some red to my hair, I noticed that it was supposed to be conditioning and I decided to skip separate conditioner.
After a few washes, my hair developed all those things adverts talk about – body, volume, 'full-of-life'ness. It looked a lot better. No wonder I never managed the sex-kitten look – flat hair didn't suit my long face, and all my attempts to blow-dry volume into it had failed as it was too heavy. It was a revelation. At first I was shy and used conditioner twice a month, but in the end I gave it up completely.
Admittedly, my hair has gone a bit frizzy in the last year or so. It's only really noticeable in stark bathroom lighting, but my mind has turned to the possibilities offered by smoothing products. When BzzAgent sent me some products from Batiste to try, I was not immediately excited about the Smoothing Conditioning Mist, a dry conditioner. But my sister tried it, and she quite liked the results, so I decided to give it ago, the night before a hair wash, and see if it helped the frizz. Before: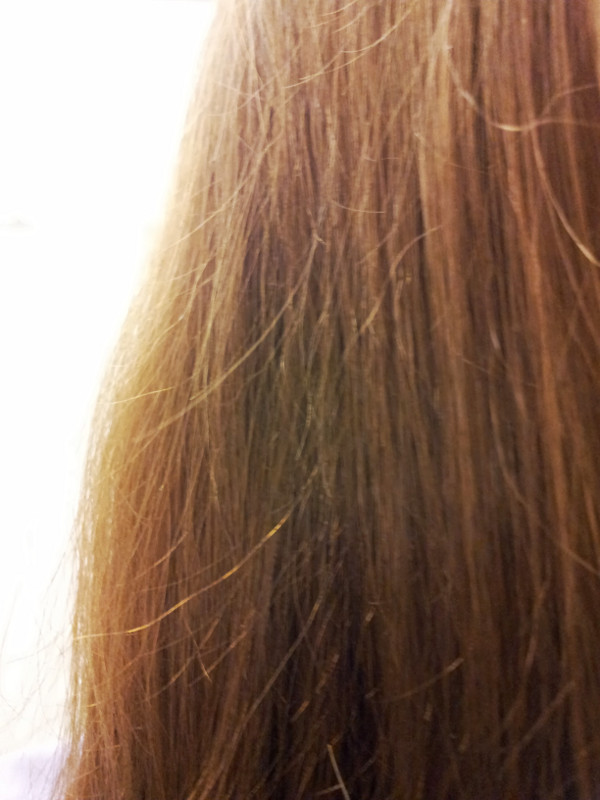 After: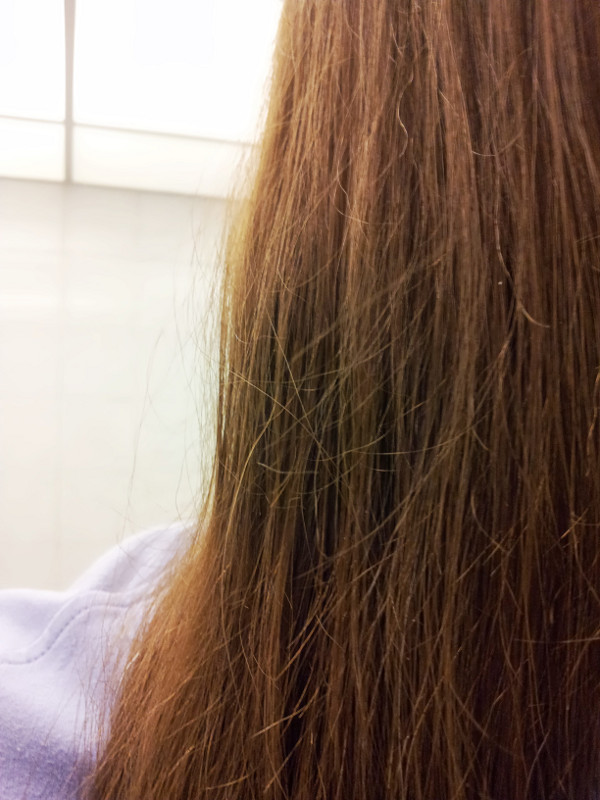 You can't really see a difference, can you? Looking in the mirror it seemed that it had generally smoothed my hair, but it didn't affect the frizz, which actually made it look a bit more obvious. I don't think this will be a product that I use regularly, although there are some things I do like about it.
The Smoothing Conditioning Mist does make my hair feel noticeably heavier, but it's lighter than it would feel had I used wash-in conditioner. It feels damp for the first few seconds after application, but dries quickly. It's only £3.99. My hair was easier to brush after using it. I quite like the scent, which is unexpected, as I hate the smell of Batiste's dry shampoos. I would have loved to have this pre-smoking ban, so that I could go out the morning after pubbing or clubbing without having to wash my hair first.
If you have the hair type that could benefit from a lightweight, easy-to-use, dry-feeling leave-in conditioner (so many dashes) by all means give the Batiste Smoothing Conditioning Mist a try. I'll be passing on my sample can to my sister, and moving on to the XXL Plumping Powder, which should be much more my kind of product!