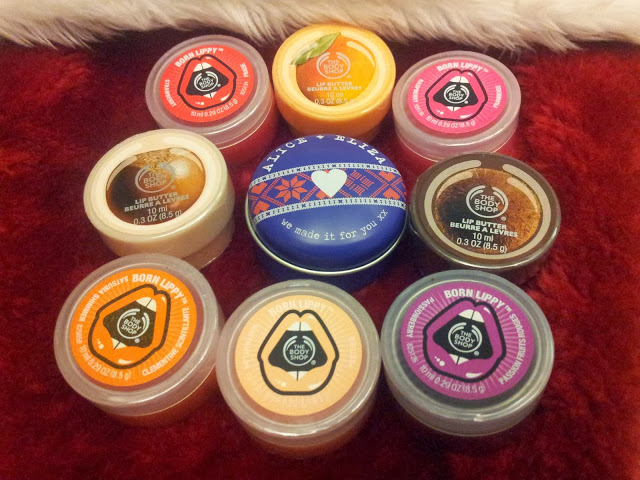 I was running out of lipbalms, so I asked for some for Christmas. Now I'm probably set for the next nine years…
I love this NYE Duochrome Glitter makeup look and can't wait to try to replicate it!
Evelyn at We Were Raised By Wolves reviewed the So Susan Lacquerlove Launch Box, featuring some beautiful nail polish colours. I'm very tempted, but I should stick to my nail polish buying ban!
I've been really enjoying bloggers' winter outfits lately – Hannah always looks amazing but I particularly loved this preppy look and her Christmas outfit. I want to steal VictorianKitty's skirt and Char's NYE frock.
Finally, possibly the creepiest Maru video ever: